Administrator
Staff member
Feb 15, 2004
6,985
218
63
I have picked up an old photo showing many of the members long retired from active service, many are still around and some are members of Rescue Unit Association Board.
I will see if we can list all the names.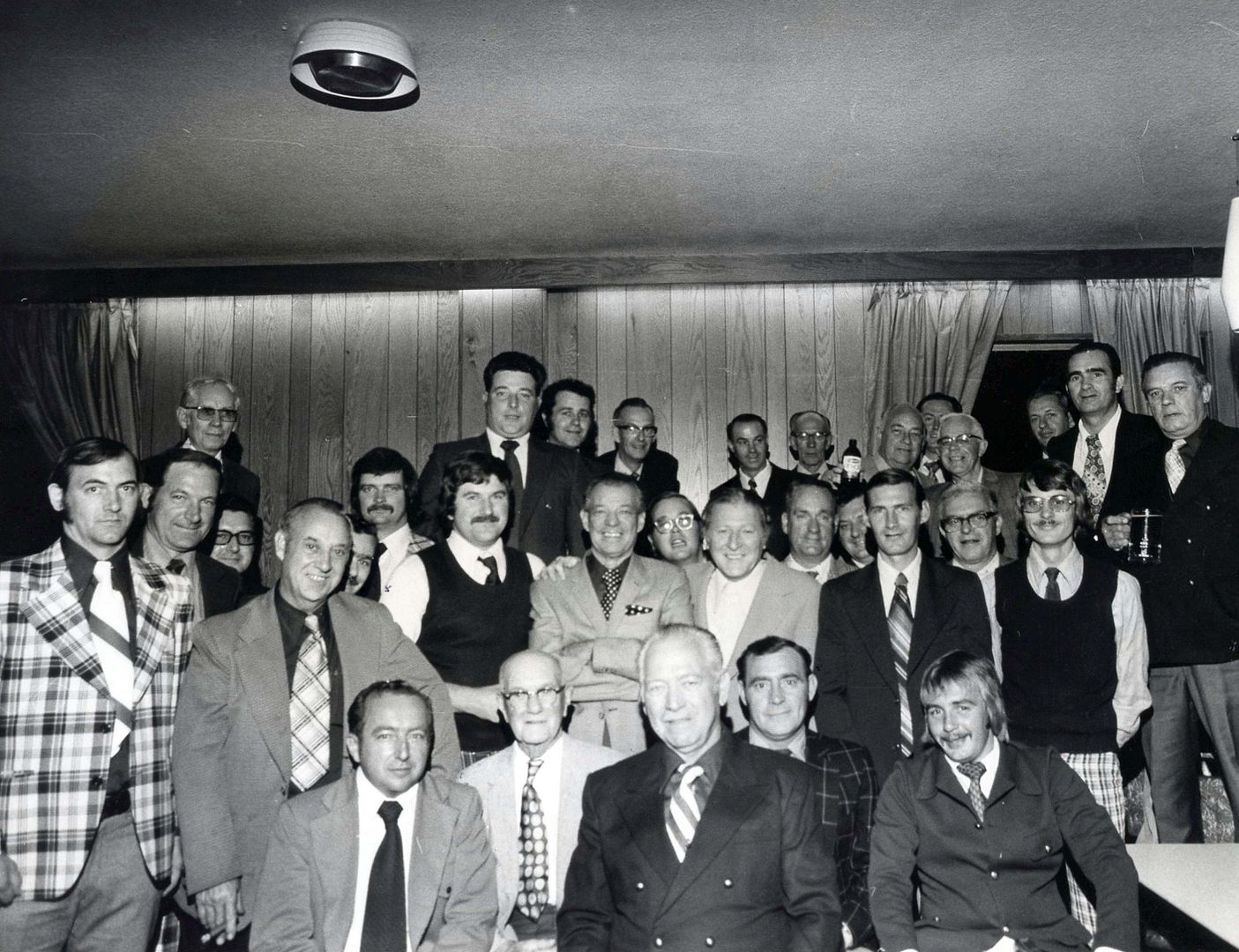 1/ Rick Dean
2/ Kenny Agar
3/ Bill Dean
4/ Warren Dean
5/ Stan Rosart
6/ Phil Corey
7/ Jimmy Follwell
8/ Keith Bigrig
9/ Ian Bell
10/ Bill Tanahill
11/ Fred Seed
12/ Kenny Kinrade
13/ Leo Griffin
14/ Clare Dean
15/ Don Young
16/ Jim Simmons
17/ Kenny Kinrade Sr.
18/ Jock Elliott
19/ Warren Chavos
20/ Bill Ronalds
21/ Bill Pennell
22/ Jake Townsend
23/ Floyd Day
24/ Len Owen
25/ Ted Fursey
26/ Charlie Fitch
27/ Hank Harris
28/ Rob Kitchen
29/ Gord Munger
30/ Ron Martin
31/ George Adams
Many thanks to Bill Pennell and Warren Dean