Administrator
Staff member
Feb 15, 2004
6,985
218
63
I am going to start this thread again as we have a few new ships on the lakes;
Algoma's newest vessel, the Algoma Innovator, just transited the piers this week.
The Algoma Innovator is the first 650-foot self-unloading dry-bulk carrier built in the Equinox Class design. Delivered in 2017, the ship enters service in the Great Lakes trading area in the 2018 shipping season. Featuring all the innovations of the Equinox Class design, the vessel has been engineered to be a leader in the river class business. The forward-mounted boom permits the cargo to be delivered in niche spaces, allowing flexibility and greater access for the customer.
http://www.algonet.com/business-units/domestic-dry-bulk/equinox-class/algoma-innovator/
More;
http://www.algonet.com/news-item/al...es-the-algoma-innovator-is-headed-for-canada/
St. Catharines, Ontario (February 23, 2018)
— Algoma Central Corporation ("Algoma" or "the Company") (TSX: ALC), a leading provider of marine transportation services, today announced that the recently completed Algoma Innovator, the first of two new Equinox Class 650' self-unloading dry-bulk freighters has commenced its voyage from Croatia to Canada. The vessel departed the 3 Maj shipyard in Croatia on February 23, 2018 and is expected to arrive in mid-March carrying a cargo of bauxite.
The Algoma Innovator will be the sixth Equinox Class vessel added to the Company's domestic fleet and will be joined by the Algoma Sault in operations this spring, bringing the total vessels in the Class to seven; comprising four gearless bulkers and three self-unloaders. Five additional vessels are under development contracts.
"With the addition of the new class-leading vessels to our domestic fleet, the 2018 navigation season is already turning out to be an exciting one" said Ken Bloch Soerensen, President and CEO of Algoma. "The Algoma Innovator will be a leader in the river-class segment and we look forward to being able to offer more flexibility to our customers."
Algoma has another four ships under development at the 3 Maj Shipyard with a fifth ship under construction at Yangzijiang shipyard in China.
Algoma's Equinox Class vessels bring new technological advancements in fuel efficiency, reducing its environmental footprint and its forward-thinking design has made Algoma a frontrunner in the marine industry. The Company's dedication to fleet renewal coupled with its commitment to customer satisfaction has empowered it to grow both domestically and abroad.
I miss this one;
Algoma Strongfield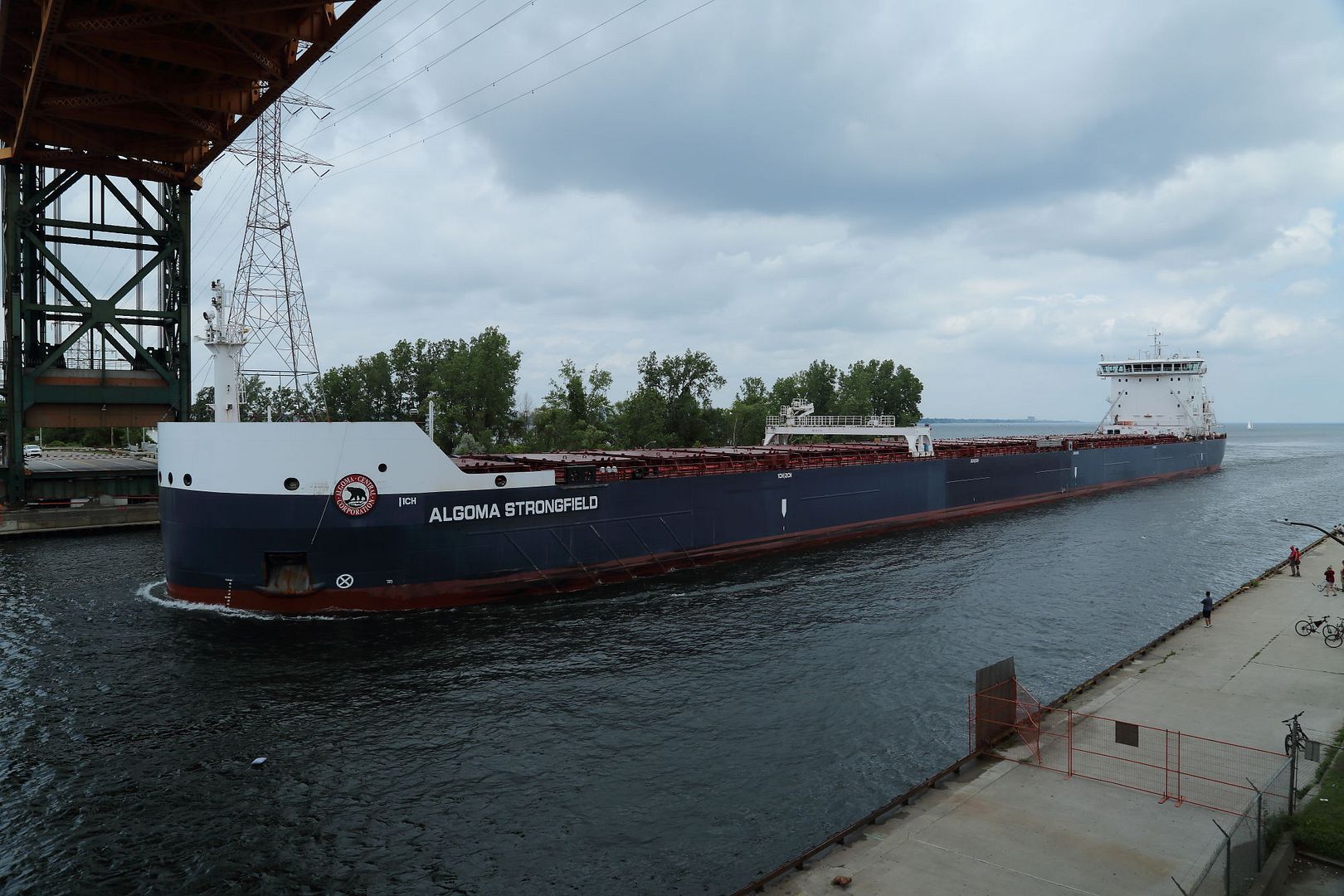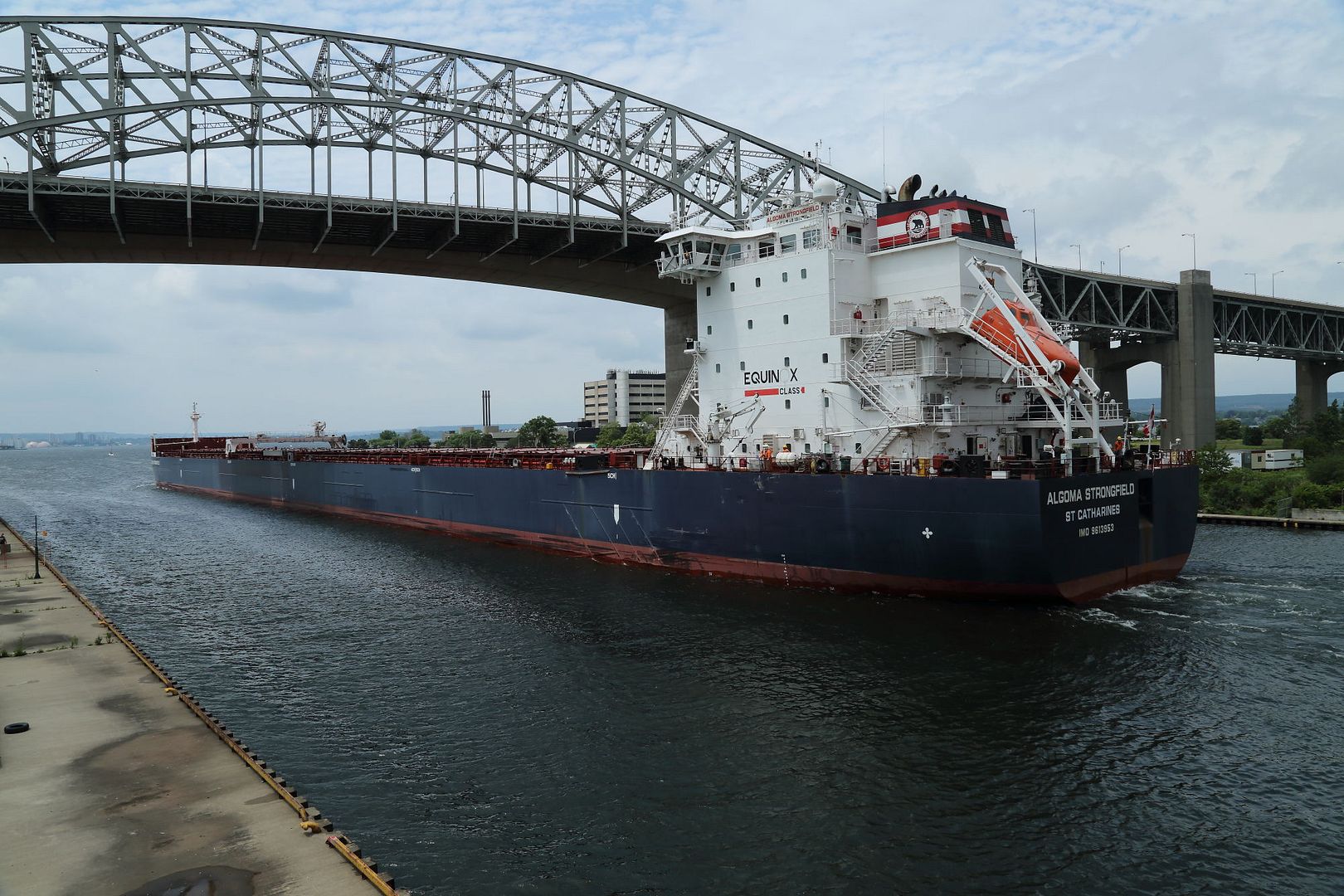 MV Cinnamon outbound June 1st 2018.
McKeil Spirit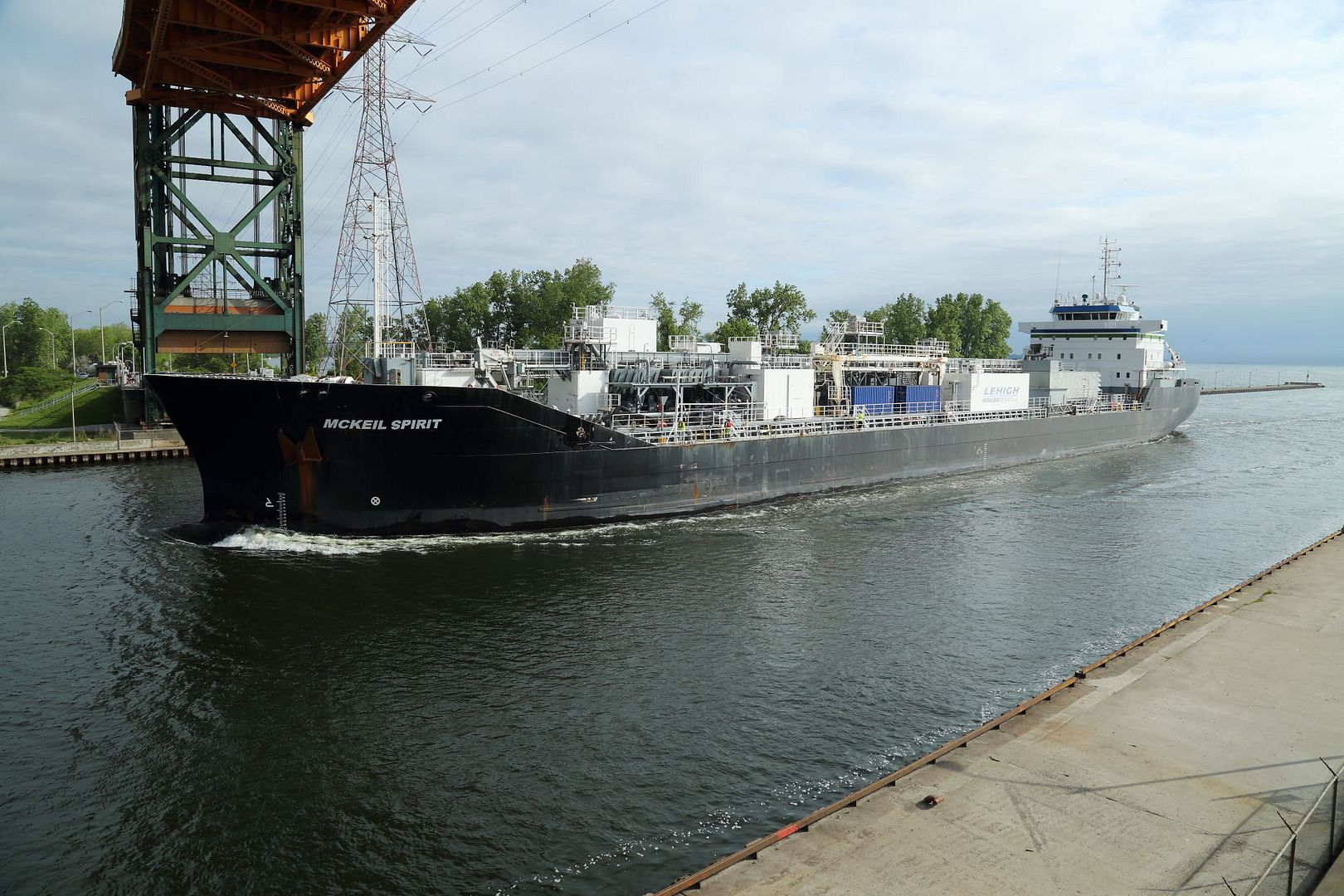 Blair McKeil
Last edited: